Which oil plug size do I need?
If you've decided to try out a Femco® oil drain plug, we'll gladly help you if you're still doubting which oil plug and which oil plug size you need exactly.  
The first question you should ask yourself, is for which machine or engine you need an oil drain plug and what you're expecting for this plug. That's because we sell different oil drain plugs, each with their own specifications. 
The right oil drain plug for you
We have various oil drain plugs with different oil plug sizes in our range. There's the Standard, our basic model, from which we built all our other plugs. Are you looking for an oil drain plug that allows you to drain oil in very tight spaces, such as under a low bus? Then take a look at our Compact oil drain plugs, this is the smallest plug we offer.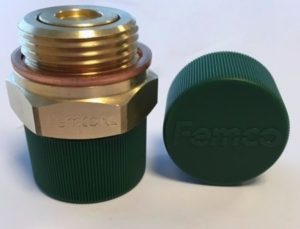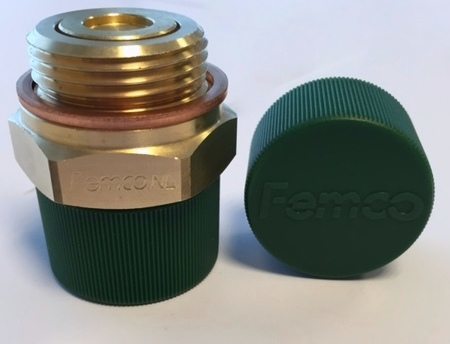 Is your main goal to drain the oil very quickly? Then we recommend our Click drain and Quick Drain plugs. You can combine these plugs with one of our Mobile Service Units, and your oil will be drained in a blink of an eye. Do you want to drain large quantities of oil quickly? Then check out our XL oil drain plug! 
Luckily for you, our website makes it easy to find the fitting oil drain plug and oil plug size. You can filter on the manufacturer, the model, year and engine, after which our site will guide you to a fitting oil drain plug. Next to each one of our different oil drain plugs, you can see the thickness in mm, the length in mm, the screw length under the head in mm and the inside diameter in mm. This way, it's very clear what size of oil plug you purchase.
Using the correct torque key
The main advantage of using Femco® oil drain plugs, is of course the fact that except for the installation, you never need a key to drain the oil from your engine. So you never have to worry about not having the correct key at hand! Trying to loosen oil drain plugs with the wrong key can lead to broken plugs or damage to the crankcase. Of course you don't want this! With a Femco oil drain plug, you can easily screw on the drain piece by hand. 
When you're installing a Femco® oil drain plug, you do need a key, namely a torque key. Take a good look at the dimensions of the oil drain plug you have chosen. According to the oil plug size, you can choose a torque key that matches that size. Tighten the oil drain plug securely, without tightening it too tightly. Now you have easily installed your oil drain plug!