In the early 1980s Poul van Santen was so frustrated with the poor quality of the traditional drain plug, he took it upon himself to re-design automotive oil drain plugs. Poul was a local car salesman from Rotterdam, the Netherlands with a passion for innovative engineering, in his vision oil changes could me much simpler, safer and cleaner. Together with his family he sat at their kitchen table and invented the Femco oil drain plug as we know it today.
Fast forward a year and Poul had designed the first single piece drain plug made from brass, with a much-improved valve and body. When Poul decided to go into manufacture in 1983 he had only a single design – namely the Standard, but no name or brand for the product. Sitting with his wife they decided to name the company after their first-born daughter named Femke, however slightly modifying the name to Femco. As time progressed and the company started to grow commercially, Poul moved manufacture to the centre of Rotterdam and increased the range of products to include the now known Compact and Click Drain. The business steadily grew with sales both locally and internationally with worldwide exports through a network of dealers and distributors.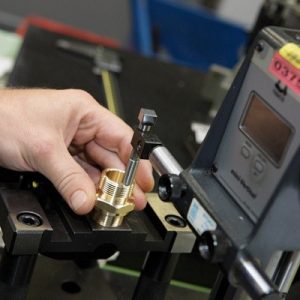 Unfortunately, Poul van Santen passed in November 2000. His wife, daughters and his good friend Dick de Weerd took over the company. In 2009 Simeco and Femco merged and were bought by Femco Draintechnology BV. It was at a similar time that they moved production to Amsterdam to a local company in Mijdrecht that specialised in longitudinal lathing – Enev Holdings. This collaboration led to the development of new products and makes it possible to make every plug size. The Femco oil drainage systems are now shipped worldwide to over 50 countries across all industry sectors.