Why is an oil change important?
When you work with all kinds of engines, you know an oil change every few months is needed to make sure the engine keeps working at peak condition. It is one of the golden rules of engine or car maintenance! An oil change removes engine wear particles and other sludge, promotes longevity for the vehicle and makes sure the engine is nicely lubricated. If you work with engines, chances are you've got a lot of oil change tools, from wrenches to drain pans to catch the waste oil and oil rags.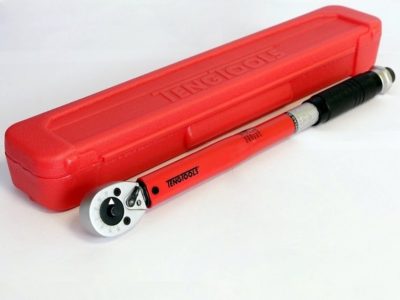 Which oil change tools do you need for an easy oil change?
Like mentioned above, if you're used to doing oil changes, there's a big possibility that you own a toolbox with various oil change tools like a funnel, good gloves, a new oil filter, multiple wrenches in different sizes … For years and years, everyone knew that a wrench, combined with a lot of strength – especially when the oil drain plug is stuck – was the way to go to remove the drain plug and to perform an oil change.
No oil change tools needed with a Femco plug! 
But there's a different way! Yes, it is a quick, easy and environmentally friendly way to change oil for which you do not need heavy oil change tools: Femco's oil drain plug! Change your oil easily with our handy technology! 
Our oil drain plug sticks out from other plugs for multiple reasons. The first one is that you don't need heavy oil change tools every time you need to do an oil change. If you have a new engine, you only need tools the first time you screw the oil drain plug on. Tighten the drain plug with a torque wrench. Once the plug is sufficiently screwed on, it stays there on the engine! You get a handy dust cover and O-ring, which protects the plug when the oil doesn't need changing.
Is it time for an oil change? Then you screw off the dust cover, screw on the drain piece by hand and let the oil flow. No need to strain yourself with heavy oil change tools! You don't need to use a lot of muscle power and because you don't need to screw on and unscrew the oil drain plug every time you need an oil switch, there's no chance of the plug getting stuck. 
So when you need an oil change for an engine that's already equipped with one of our oil drain plugs, you just need new quality oil, an oil drain pan and an oil rag and you're good to go! No oil change tools needed! 
Choose Femco now! 
Femco has been around since the eighties – check out our history to read more! – and is trusted by big companies like Kobelco, Hitachi and Case. Choose the future, choose a quick, environmentally friendly oil change, choose Femco! Take a look at our product range, from our Compact oil drain plug to our XL oil drain plug. From buses to cars, trucks, boats and other heavy duty machinery, we've got oil drain plugs that fit every kind of engine. You can easily filter by engine and manufacturer on our online shop page and read more product details about every oil drain plug. Draining engine oil has never been as easy as with a Femco drain plug!  
Do you have any questions? Check out our FAQ or give us a call at +1 4253186050.
Subscribe to our newsletter